It's a competitive economy today and you do not want to be just another small fish in a big pond. You have to set yourself apart from the others and make your business stand out head and shoulders above the rest. Advertising agencies in Oregon can help you to make others take notice of your product or services. To be a success story in business today, it takes more than offering a great package to consumers. They need to know about you and they need a reason to choose you over your competitors. Turn to the expertise of advertising agencies in Oregon, like Paradux Media Group to really help your business take off.
It Takes a Coordinated Effort to Make You Shine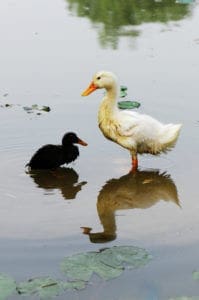 Whether you are an entrepreneur and you are trying to make a splash or you are an established business that has been around the block, advertising agencies in Oregon can highlight the positives about your business and get the word out. Through a combination of approaches, including the use of traditional marketing techniques, branding, social media, and online marketing, you can draw more consumers to your door. Thanks to the advances of modern technology, you can expand your reach beyond your geographic area as well. Advertising can reach customers across the nation and at a global level. Advertising agencies in Oregon like Paradux Media Group can help you to target the areas that show the most promise for your business. It's all about growth and advertising can help you to expand.
Tailor Your Advertising Campaign to Fit Your Needs
With advertising agencies in Oregon like Paradux Media Group by your side, you will be able to broadcast information about your business to reach as many consumers as possible. Mailers, newspaper ads, radio advertising, and online marketing are only a few of the techniques that will be utilized to put your business in a positive light. You have to find a way to grab the attention of consumers and draw them to your business. Use the creative talents of a first-rate advertising agency to broaden your horizons. Let us assist you in launching a campaign that use a variety of approaches to bring more attention to what you have to offer. It's time to step away from the crowd and grab hold of more opportunities for success.