As you begin to put together your new strategic marketing plan, you should be sure to take into account the internal and external factors playing in your marketing environment that will be affecting you in the upcoming year. In my previous post, How Effective is Your Marketing Plan? I asked you the following you the following question:
"Did your plan discuss opportunities, threats, weaknesses and strengths for your company to exploit/solve? (This is often seen as part of a SWOT analysis but could be an 8-factor or 5-factor analysis as well.)"
Many of us are familiar with SWOT analysis (strengths, weaknesses, opportunities, and threats) as our architecture for doing that internal and external review. Personally, I prefer to use an 8-factor analysis or a 5-factor analysis to understand better the environment I'll be operating in for my strategic marketing plan in the upcoming year.
Porter's 5 Forces helps us to understand the competitive marketing environment our business exists in. It's critical to understanding the forces that will prevail up the business, and therefore the marketing environment you will be competing in during the upcoming year. This is how you will determine what to market, how to market, and what your competitors will be marketing.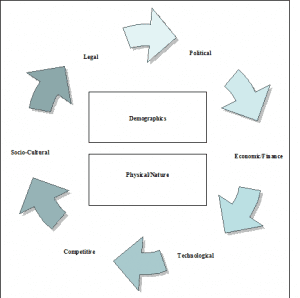 The Eight Forces Framework gives us another way to look at the way external forces move upon our business, affecting our direction and success. (Sorry I don't recall where I found this originally, or who to attribute it to, but it's a great framework if you know the author, please let me know so I can properly attribute it.) While it usually does not entirely fall upon the Marketing Department to do this level of strategic planning, if it is not being done elsewhere within your company the Marketing Department should take the time.
Understanding the way the external world may act upon your business will help you to understand better how and why to take advantage of it, or sidestep it, as appropriate. When you're planning your marketing efforts for the next year, this will be vital information that will give you a leg up in your planning.
Perhaps the most important part of any of these analyses, however, is the paragraph (or five) that you write explaining your findings for the marketing environment and what that will mean to your business, to your strategic marketing plan, to your products, and to you reputation in the community. This work is perhaps the most important and foundational component of your marketing plan. Everything else in your plan should build upon this framework. So take your time and do it thoroughly and comprehensively, then include it in your marketing plan so that you will remember the assumptions you built your plan on throughout the year, and in future years.