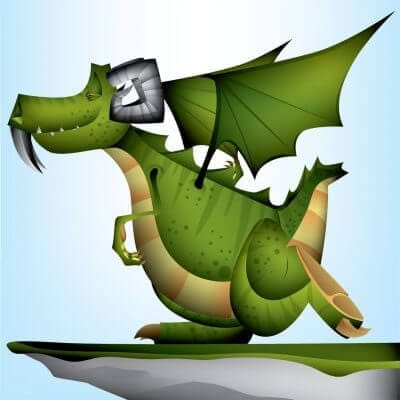 The phrase "Long Tail Search" is meant to be a visual description of the graph that represents keyword searches. Some compare it to a dragon. The head of the dragon is the part that's less specific yet makes up most of the dragon's bulk. For example, that's the keyword jewelry or diamond, which has tons of competition. This bulk of the dragon is where all the short keywords are located as well as the bulk of the competitors for your keyword.
The long tail of the dragon represents the rest of the traffic and keywords. It's more specific keywords that have less competition, but the traffic using those keywords is highly motivated traffic. When someone types in a long tail keyword search phrase like blue diamond engagement rings, they are in the mind to buy that specific type of ring. Those are your targets.
Find Your Niche with Targeted Long Tail Keywords
Whether you're selling jewelry, furniture or vacations, it helps to narrow down your target audience. Expanding on the jewelry example, you know that your target audience is in the market for a ring to get engaged. You'll want to offer more engagement ring keyword phrases that will bring in your ideal traffic. It could be Art-Deco inspired jewelry if that's your style. The words should be as specific as possible to narrow down your audience. When you narrow down your audience this way, that targeted traffic is closer to the purchasing phase of their search.
Long Tail Search Offers Lower Costs with Lower Competition
If you decide to use pay per click advertising, this is even better for long tail keyword search targeting. Advertisers pay a certain cost per click in their campaigns, but with long-tail keywords, your going to have less competition, which means each cost per click will be less money. Your Adwords campaign will get higher rankings with your search keywords than you would with shorter, more popular keywords.
The search traffic that you're targeting is smaller when you narrow down your search and expand the length of keywords, but the traffic that is driven to your site is more motivated and likely to buy your products or services. Get in touch with us to learn more about long tail search as well as have us see what we can do for your business.