If you've ever wondered about the importance of professional photography for your website, you're not alone. Many people aren't aware of what it takes to put a site together not to mention, they may have done nothing more than taking selfies their entire lives. Stepping things up a notch and searching for a professional photographer to handle your branding in Southern Oregon is ideal because it allows you to communicate ideas to your audience without writing or saying a word.
What a Professional Photography For Your Website Does for You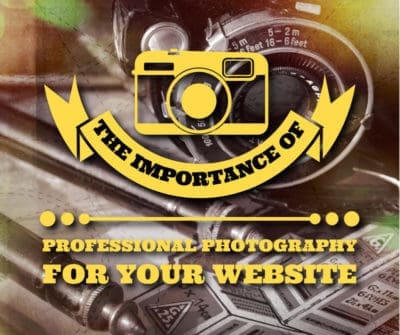 A powerful photograph does the 'talking' for you by sharing ideas, demonstrating features, and evoking emotions. It sets the tone of your website, helps others formulate an opinion on the products and services being offered, and allows you to introduce yourself and your brand to people you wouldn't necessarily get to know in person but happen to become acquainted with thanks to a simple keyword search.
Tips for Creating Consistency with Your Photographs
When you think about your favorite websites, what stands out most about them? Is it how cohesive the pages are? Do the photographs match the image of the brand? Do they go well with the text placed on the page?
There are many ways to make things cohesive visually. The first is to have the same photographer to shoot your photos for you. If stock photography is your only option, choosing photographs taken by the same professional, share a common theme or look similar is best. That way, it doesn't confuse your website visitor who won't spend more than a few seconds scrolling through images.
You can use a mixture of both original and stock photos but making sure that they look and feel similar is key. You also want to focus on quality over quantity. Although some of the items in a photo may be staged, they should be done so deliberately. You don't want to create chaos with clutter. A few well-placed items are far better than an entire frame full of objects.
The importance of professional photography for your website is spelled out here. It helps visitors and potential customers get a feel for how you do business without first speaking to you. It helps them form an opinion about the products and services that you offer. It tells the story of your brand and what you stand for through captivating photographs that they can relate to in some way emotionally.
Find Out What a Difference Professional Photography for Your Website Can Make 
Take advantage of what Paradux Media Group has to offer you in the way of digital marketing, branding, design, and media today. Residents in Medford, Grants Pass, and Eagle Point, Oregon are acquainted with our business and know the value professional photography has brought to their websites. See for yourself how beautiful photos elevate your brand and change how others see you. Put yourself on the map by creating a visual storyboard for your fans and customers to follow on your website, contact Paradux Media Group today.