You just started your small business and have the foundation built. Now what? It's time to promote your business and acquire customers. Marketing is essential to the success of any business, but for a small business, it could mean the difference between succeeding or failing. To maximize your marketing efforts, try these marketing tips.
Marketing Tips to Promote Your Small Business
Build a Strong Website
A website is essential in today's world. People will immediately go to your website to get more information, and you need to ensure your website is inviting. Make sure your website is well-designed and contains meaningful content. Content drives traffic to your website, but if you have a poorly-designed website, the audience will not venture past the home page. Also, ensure your site is compatible with mobile devices. Increasingly, people are accessing the internet on their smartphones and tablets than on desktop computers.
Connect with Social Media
Social media is one of the most effective methods for attracting customers. There many different platforms to choose from: Facebook, Twitter, Instagram, LinkedIn, and Pinterest but you don't need to be on every platform. To get started, find out what platform your target audience uses most and set up accounts on one or two of the most popular. Be active on the platforms. Share original content, post engaging photos, respond to comments and like other people's posts and comments. If the content is engaging and creative, your customers will share the content with their networks, and you will have more potential customers. People are more likely to share visual content such as photos, video, and graphics.
Attend Networking Events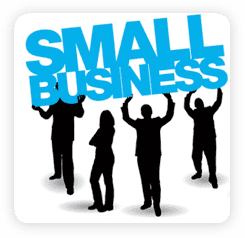 Building and maintaining a network is the best way to reach out to new customers. Attend as many relevant events as possible. Bring lots of well-designed business cards and share them with everyone you meet.
Give Something Away for Free
Offer your prospective customers something for free. People like to get something for nothing. Provide potential customers with something of value to start building a relationship with them. Use social media to spread the word about the giveaway.
Get Involved in the Local Community
Make yourself known in your community. Join the local chamber of commerce or other local business groups. Attend and exhibit at local events such as fairs, dinners and holiday celebrations. Sponsor local sports teams and other nonprofit organizations. Host an event to benefit a local charity.
Partner with Fellow Business Owners
Referrals from other businesses gives your business instant credibility with customers. Find a related business (not a competitor) and build a referral partnership. Leveraging expertise, connections, and customers will bring your business to a wider audience.
Need more marketing tips? We can help make your marketing campaign a success. For More information on what Paradux Media Group can do for you, go to https://paraduxmedia.com/ or call 541-727-0627.