Google will be unveiling its new search algorithm mobile devices (smartphones, tablets, etc.). The revised formula will promote websites that Google deems "mobile-friendly," in terms of mobile viewing and interaction. Rewarding mobile friendly sites will then naturally penalize non-mobile responsive sites through all searches on mobile devices.
"When it comes to search on mobile devices, users should get the most relevant and timely results," said Google in a recent blog post. "As more people use mobile devices to access the internet, our algorithms have to adapt to these usage patterns."
The update is considered to have a "huge impact" on mobile users' search results, according to Google, and now with over 50% of all searches being done on mobile devices the update just makes sense.
How to prepare for April 21st: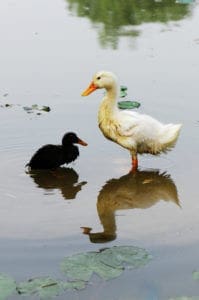 If your site is already mobile-friendly, then there isn't anything to worry about.
If you've not yet implemented a mobile strategy, and made sure that your site is mobile responsive, then now is a critical time because over 50% of searches being done on mobile devices you don't want to be removed from that game.
Ensure the mobile version of your site is active and functional. Responsive designs are the most popular, but you can also have a separate hosted mobile version of your site. Google doesn't have a preference, as long as mobile users' experience isn't interrupted.
Ensure Google's mobile bots can crawl your site. If Google can't see it, it may as well not even be there.
Check each individual page of your site on a mobile device to ensure navigability. Just because your home page is mobile friendly doesn't mean the rest of your site is.
Most brands know that they need to be 'mobile-friendly' but there are many ways to embrace mobile.  If you have questions on what this means to your business and your site contact us at Paradux Media for a free consultation.
If you're not sure if your site is mobile responsive Google has a free tool that you can just plug-in your URL and will find out in a matter of seconds https://www.google.com/webmasters/tools/mobile-friendly/